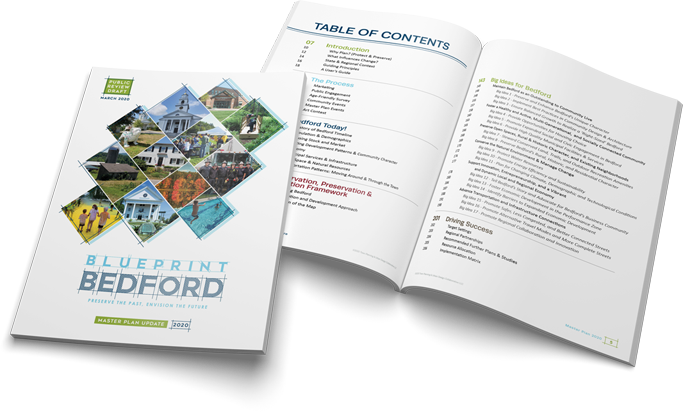 2021 Master Plan for the Town of Bedford, New Hampshire
Every New Hampshire community seeking to regulate the use and development of land is required to develop and have in place a master plan describing the community's vision for the future. NH state law requires the adoption of a master plan in order to exercise basic land use controls, including to adopt a zoning ordinance (NH RSA 674:18) and the continued and consistent updating of the master plan is best practice to ensure that the community is responsive to current conditions. Bedford has a long history of land use planning, with its first Master Plan adopted in 1962. Since then, several comprehensive planning efforts have been undertaken and completed, including four community master plans. These planning efforts have helped shape the Town's current character and general form.
The 2021 Master Plan is a continuation of earlier efforts. The process brought together residents, members of the business community, volunteers and community organizations, and elected officials to have their views heard and ideas presented. The Plan represents a blueprint for long-term, responsible land development and preservation in Bedford.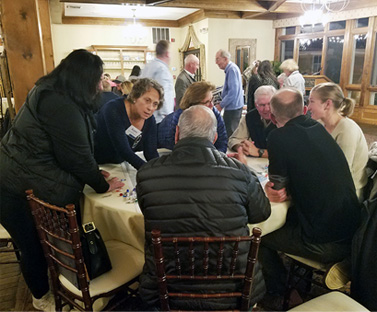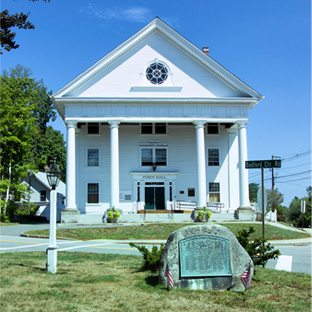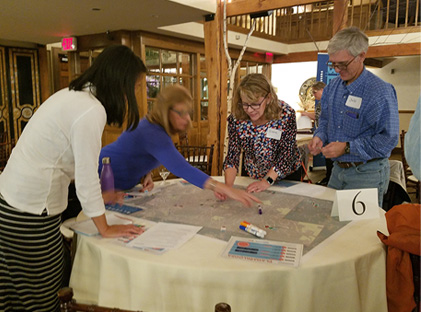 Guiding Principles
Maintain Bedford as an outstanding community to live, work and play
Foster a healthy and active, multi-generational, and socially connected community
Preserve open spaces, rural and historic character, and existing neighborhoods
Conserve the natural environment and manage change
Support innovation, entrepreneurship, and a vibrant and dynamic local and regional economy
Advance transportation and infrastructure connections
Looking to get involved or volunteer?
Please complete the form below and we'll be in touch.